Metabolic Leader News & Events
Insulin pump and continuous glucose monitoring support group
Please join us Wednesday, September 27, 2017
Topics of discussion include Medtronic MiniMed's 670G System, self management techniques for pump and CGM, and information for those who are interested in adding pump and/or CGM to their diabetes therapy.
Diabetes Group Meetings
December 1st
These FREE events will be facilitated by Amanda Poulin, RD, LD, CDE at Metabolic Leader in the Classroom/Kitchen at 10:00 AM each session.
Topics that will be discussed:
How to establish or re-establish helpful eating skills and habits to help control your daily blood sugar.
Review the newest principles of healthy meal planning when you have diabetes including review of carbohydrates, protein and fat. Refresher of how to count carbs and how many you need including reading nutrition labels.
Discussion of the latest food fads will also be included.
Please call 207-396-6433 or email mstover@metabolicleader.com to reserve your spot.
Call To Congress
5 people represented from the state of Maine, including our own Loretta Hothersall, spoke to members of congress regarding funding, prevention and treatment for people with Diabetes. This video captures some of the emotional moments experienced on Capitol Hill.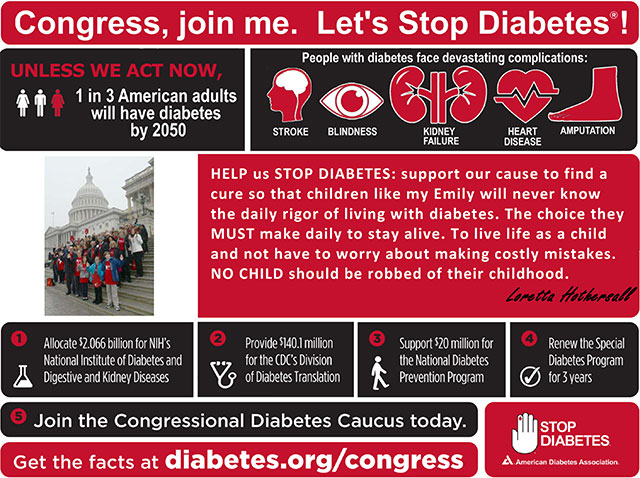 To Learn more about the burden of diabetes and how it affects your state please click here to view a very informative PDF.
Apheresis Patient Video Testimonials
Recently Metabolic Leader sat down with some of our Aphreresis patients and here is what they had to say about us, the process, what it does for them, and their quality of life.